[EN]
Different sketches, paintings,... realised between 1997 and 2008.
[FR]
Différents croquis, peintures,... réalisés entre 1997 et 2008.
----------------
[EN]
Colored Roughs for script proposition.
[FR]
Roughs colorés pour une proposition de scénario.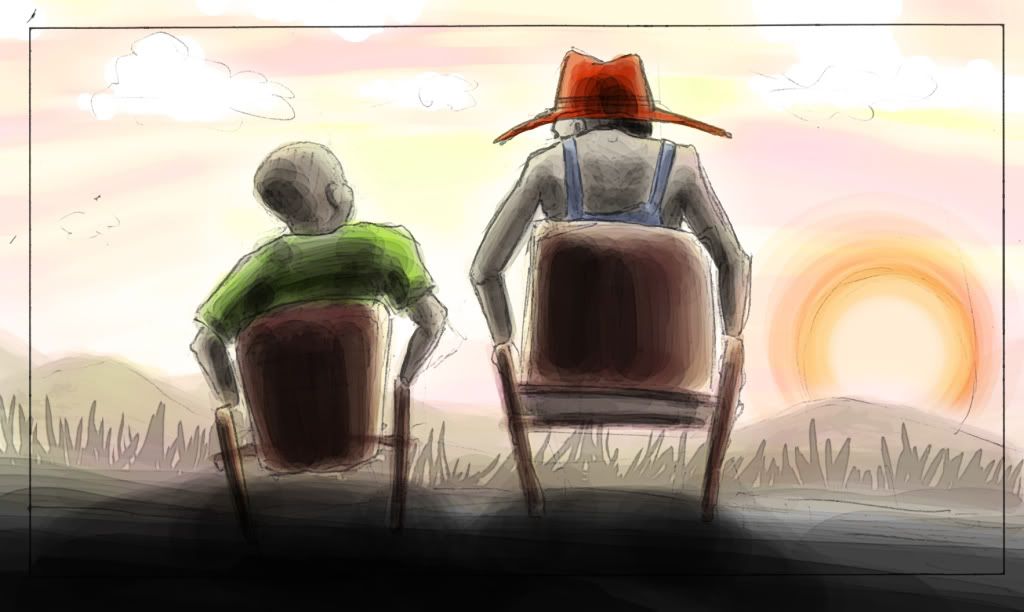 ----------------
[EN]
Lightboard of a one-minute-long individual 3D short film,
inspired by a japanese short poem : a Haïku.

"To whom pursues it, the firefly offers its light."

[FR]
Lightboard d'un court mètrage d'1min en cours de production
basé sur un petit poème court japonnais (Haïku) :
"A qui la poursuit, la luciole offre sa lumière !"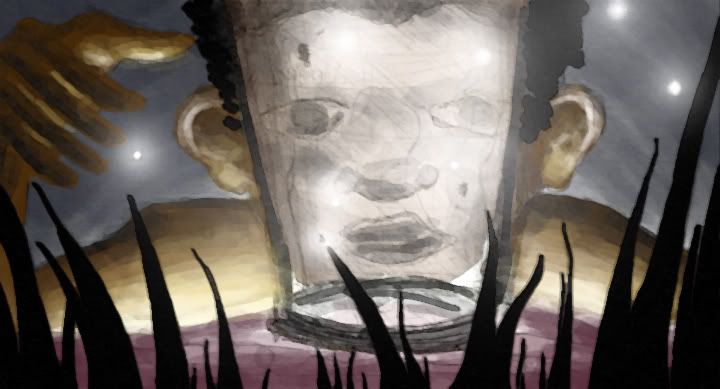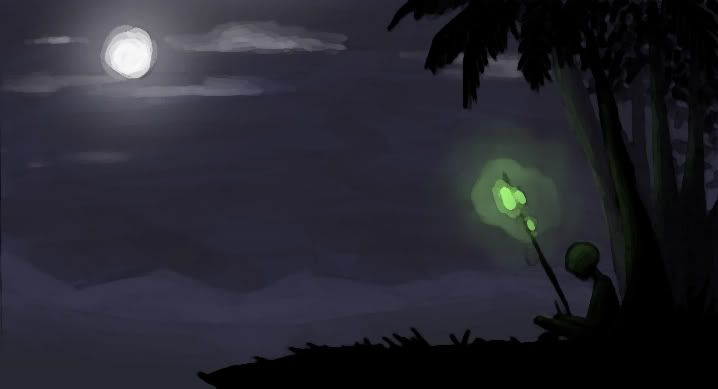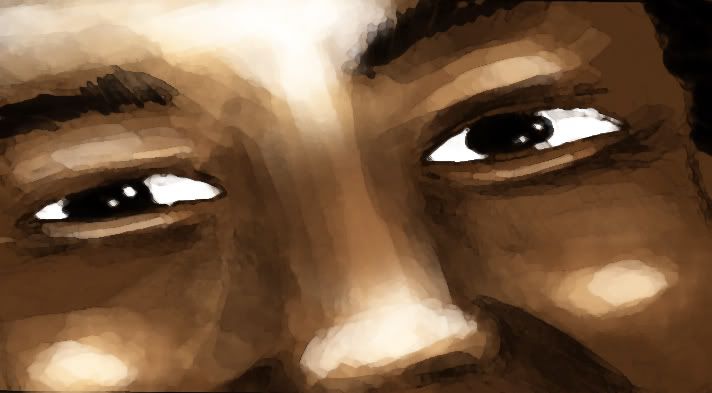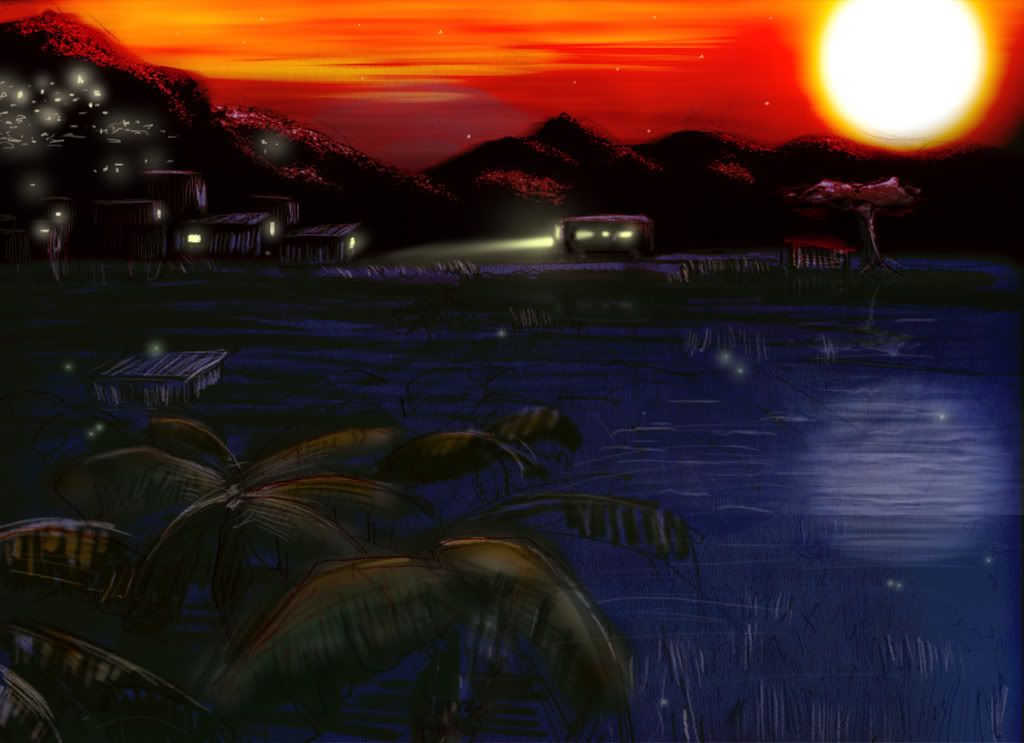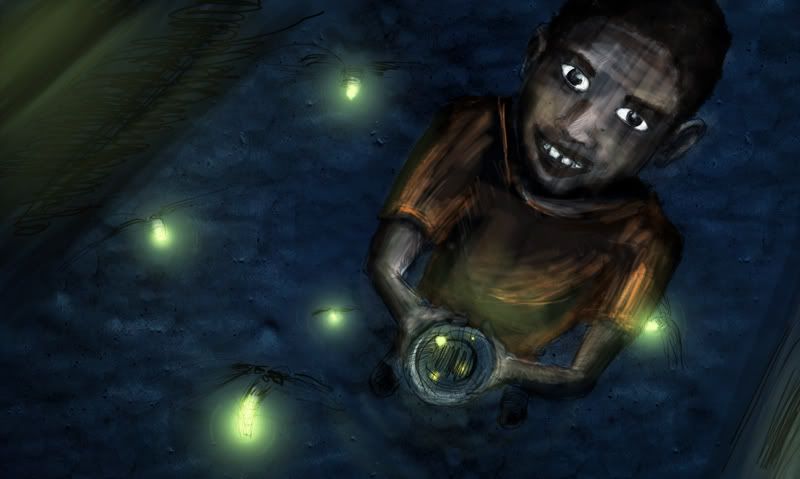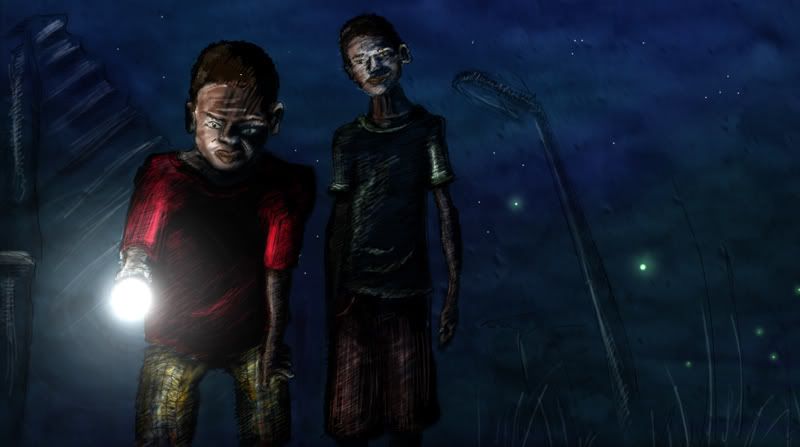 ----------------