UMUCO
Directed by :
Caroline Gasnier M.

Duration :
1 minute
Software :
AUTODESK 3DSMax
Project :
An individual 3D short film, of one minute long, inspired by a japanese short poem : a Haïku.


Haïku :
"To whom pursues it, the firefly offers its light."

Synopsis :

A young boy, who lives in a shanty town in Africa, goes away, looking for light.


First render - Snap shot
:
Final render
:
UMUCO - HD Sorenson 3 from Caroline Gasnier on Vimeo.
--------------
BRANQUE BROL TAMBOURS

End-of-studies short film.
We were four students, working on the short :
Lionel Brouyère, Aurélien Breton, Benoît Leleu and my
slef.
Type of film :
3D short film -
reporting, portrait
.
Duration :
6min20.
Synopsis :
[EN]
Globule, a hermit, lives in the Pyrenees. He is self-sufficient. He collects washing machine drums with which he does something quite unexpected ...
[FR]
Globule, un érmite, vit en otarsie dans les montagnes des Pyrénées. Il collectionne des tambours de machine à laver et en fait quelque chose de très surprenant...
Research made by Lionel Brouyère
: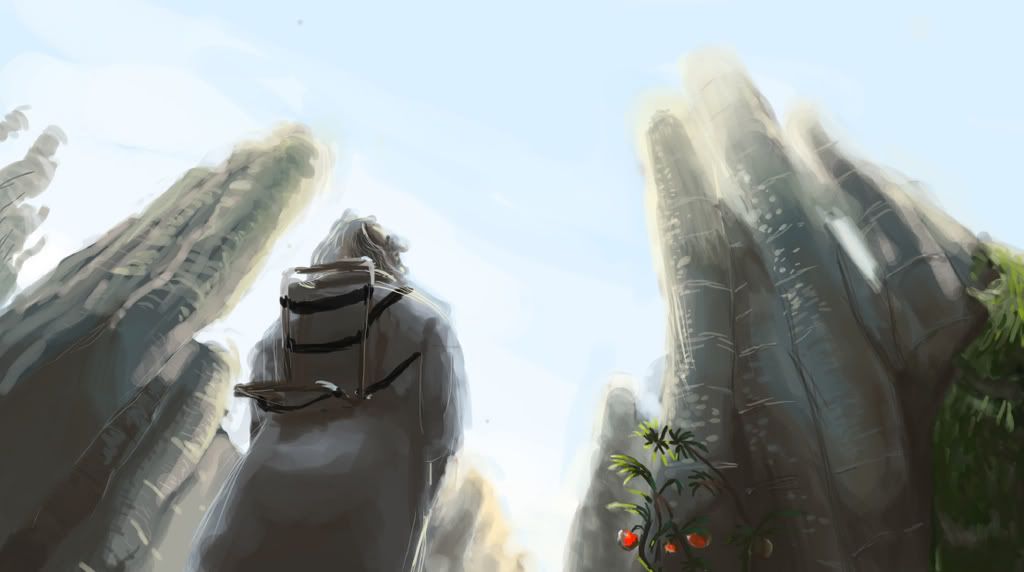 Animatique 3D :


Branque Brol Tambours :: Animatique from Caroline Gasnier on Vimeo.
Colorboards :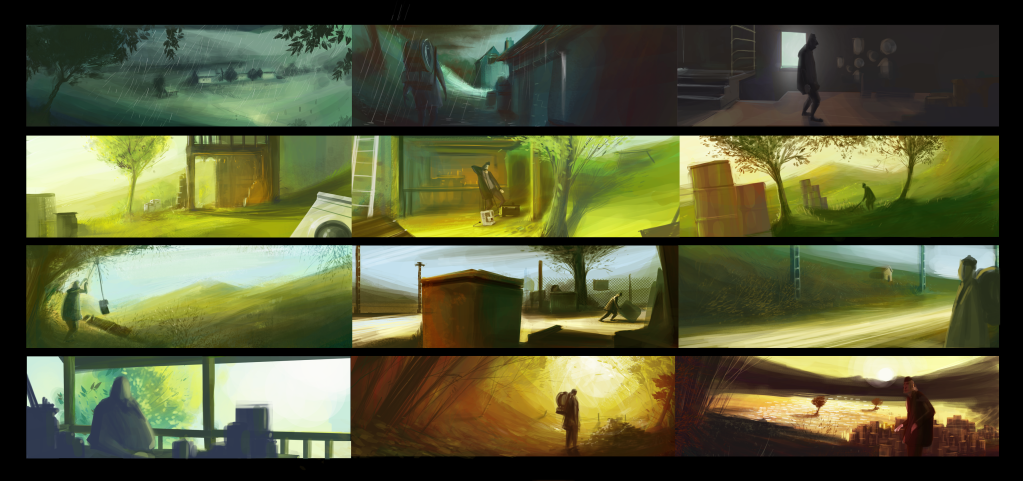 Sketching :